Not only is it an important meeting place for the people of the village that is home to our winery. We thoroughly recommend the food at the Taberna de Ollauri, and it also serves wines from all the local wineries, including Beronia of course.
As well as enjoying perfect lamb cutlets, seasonal vegetables, and emblematic dishes from La Rioja's gastronomic repertoire, wine lovers will be very pleased to see that the spotlight is on the local wineries. In fact, many producers bring visitors to eat here. The Taberna is one of our winemaker, Matías Calleja's favourite restaurants and it fills him with pride to know that there is a place in his village that serves great food and wine and that never fails.
Joana Moya took over the venue in 2013. It belongs to the town council and also has a very pleasant terrace outside. Her philosophy is that everything has to be fresh and cooked to order. "If I buy hake or cuttlefish, I want to see the product without anything covering it," she tells us, "and ours is always baby lamb. We also make a certain amount of haricot
beans and potatoes a la riojana (Rioja style) which are traditional dishes that are always being ordered".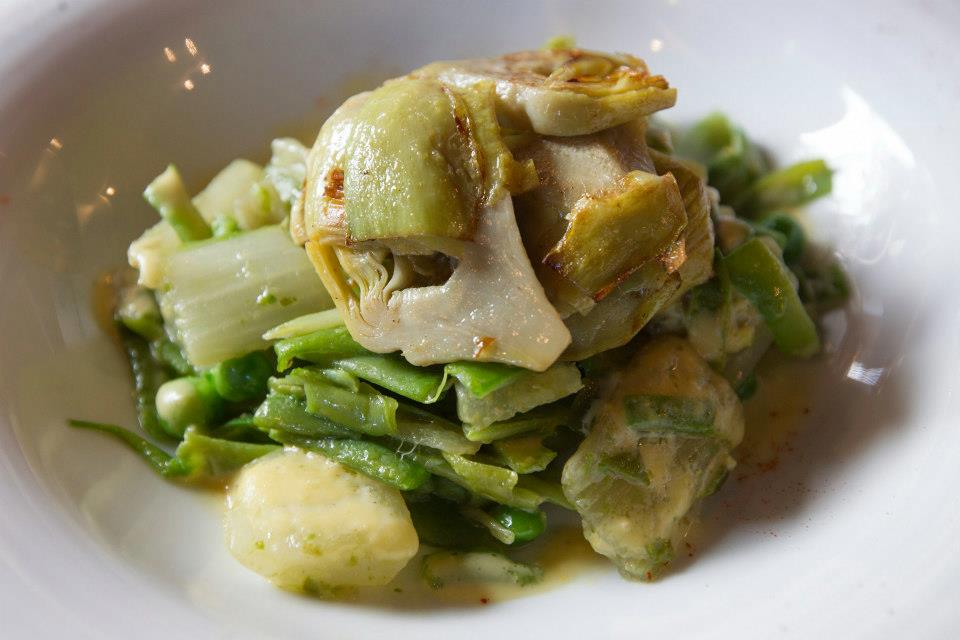 About Joana
Joana was born in Calasparra (Murcia), but moved to Catalonia with her family very early on and it was there that she first ventured into the world of cooking, then into front of house. She had her own restaurant in Sabadell, but sold it one day, then decided to take the plunge and try the world of hotels. She was maître at the Hotel Villa de Laguardia in Rioja Alavesa and ran a small, boutique hotel in Orense. After a while, however, she decided to return to La Rioja.
Now she creates delicious food for everyone who visits La Taberna de Ollauri. The 14,50 € menu of the day with bountiful fresh produce is always a pleasant surprise. On weekends, there is a menu for 27 € that features three first courses, and one fish and one meat main course.
For anyone who fancies going there, meals are served every day from 13.00 to 16.00, except for Tuesdays. On Fridays and Saturdays the resstaurant is open for dinner as well. If you decide to go to La Taberna, do take the opportunity to come to see us at Beronia. We look forward to seeing you!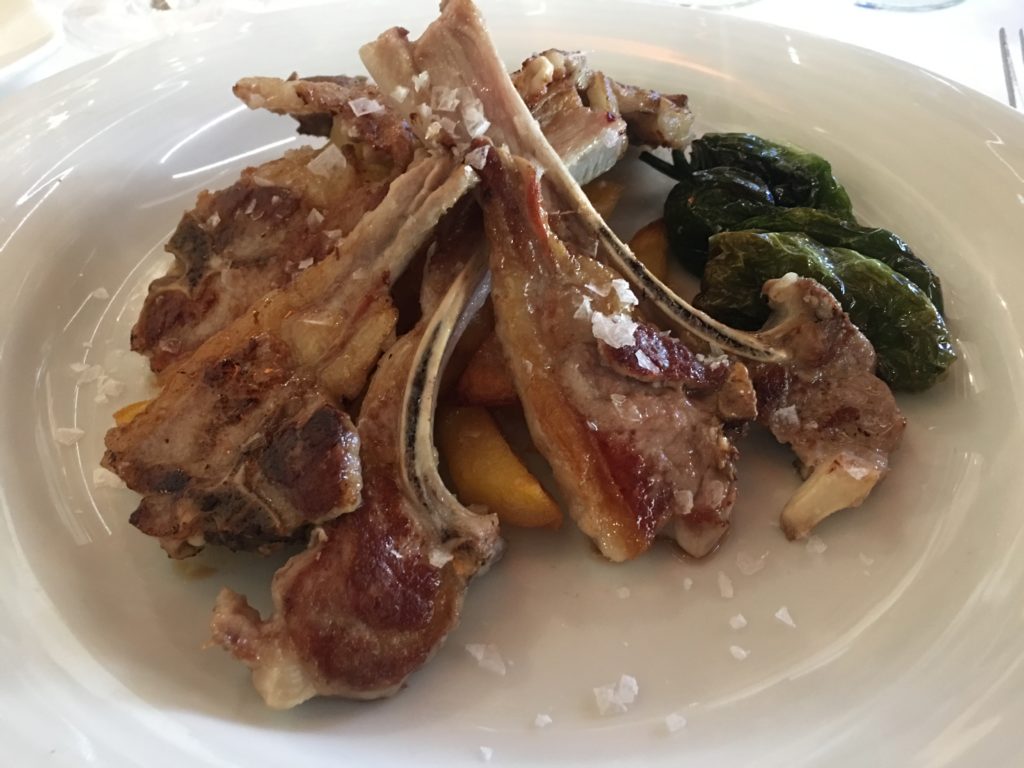 We would like to thank our friends at Verema for the image of LaTaberna de Ollauri we have used in this entry. The photo was taken during the last Verema meeting at Bodegas Beroni