This is Beronia's freshest, most sophisticated wine. A pale rosé that cannot go unnoticed – we're particularly proud of the bottle and label design – and that has been conceived to be the perfect summer drink. This is the new Alegra de Beronia.
It doesn't matter whether you are by the sea or up in the mountains, having an aperitif or a barbeque, one of those paellas you remember for months afterwards or even more sophisticated dishes, from a ceviche to a tuna tartare. Alegra de Beronia suits them all, and many more.
In making it, Matías Calleja has sought to produce a wine that has an unctuous mouthfeel so that, as a rosé, it can even play the part of a light red, whilst of course also being able to be well chilled like a white wine. All of this and being easy drinking too. Its two great virtues are its versatility and how easy it is to fancy a second glass.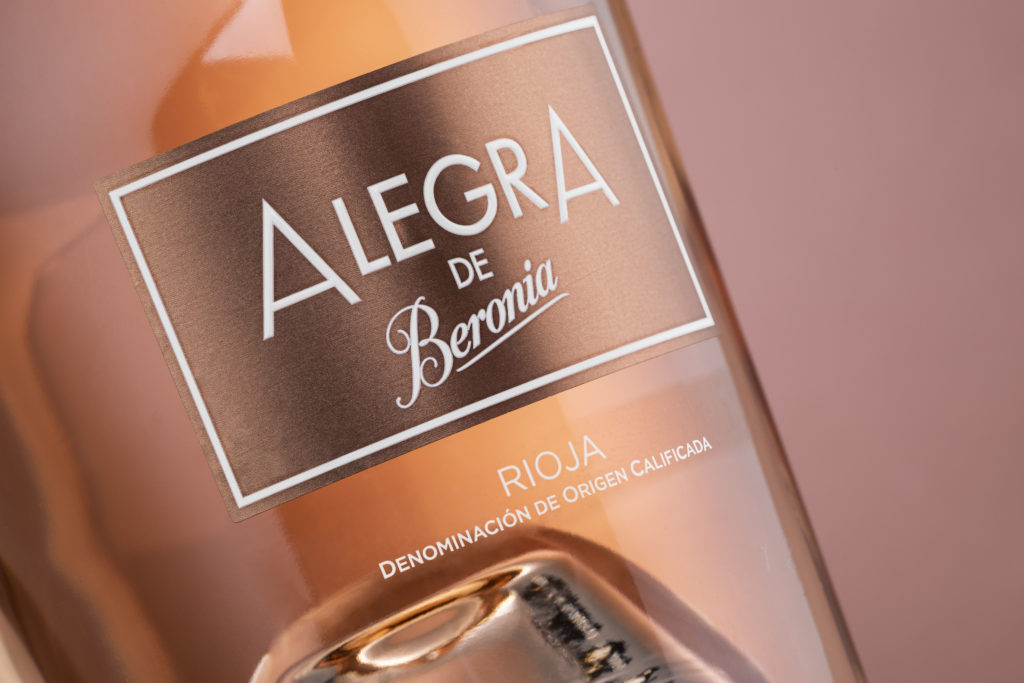 Good grapes, well crafted in the winery
Whilst a good winemaker does not reveal all his secrets, Matías Calleja has given us a few keys to understanding what is behind this wine that, like everything that comes out of Beronia, carries the hallmark of the great grapes from Rioja Alta.
Two plots of garnacha and one of tempranillo were selected to make this wine. All are very close to the winery and the vines have been planted for between 25 and 35 years in the clay-chalk soil that is typical of this part of the D.O. The fact that the vines are on a hillside ensures they are well ventilated and receive plenty of sunshine.
To produce the lovely rose quartz colour and preserve the aromas of red berries and the fresh citrus notes, the grapes were macerated briefly on their skins at a low temperature. After that, the must was run off naturally, but only the first part was kept, which is referred to as the 'mosto yema', or free-run juice and is the purest and most delicate.
After fermentation, the most important step is the work with the lees, which is carried out over three months in an egg-shaped tank. It is during this stage that the wine acquires that unctuousness that is so pleasant on the palate and makes the wine so well balanced.